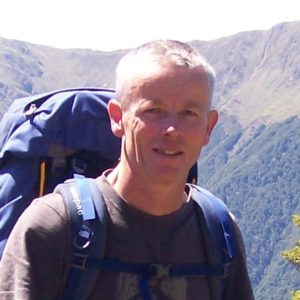 Phil Walsh
About Me
Raised on a small farm north of Westport, a highlight of my childhood was the almost boundless freedom my siblings and I revelled in. Surrounded in all directions by mountains of native bush, scrub-choked plateaus, ancient pakihis, alpine tops, cold, remote rivers and endless beachscapes proved an irresistible lure for adventure and exploration.
Eldest brother Des was the consummate bushman. Entrepreneurially sharp, he also possessed a keen interest in fattening his wallet. Naïve and readily corruptible, I idolised Des, coveting his many spoils of the material world. Literally, I begged for him to take me along trapping possums and hunting deer. Soon enough I was being willingly dragged through the vast 'Crown Estate' and indoctrinated in the ways of my venerated master.
Local rivers and streams provided the setting for many an adventure, often in pursuit of whitebait and for a period, eels too. Many of our forays were undertaken for the pure joy of discovering new and exciting wild places. We were, after all, kids. And while there were a few successes—there were ample failures, though it mattered not: we thrived on our experiences, learning as we went.
When aged 21 years, I left the 'Coast' for a while to live in Canterbury and began writing. Over a thirty year period, I wrote numerous 'outdoor' stories which were published in New Zealand magazines, including NZ Fishing News, Southern Angler and The Fishing & Hunting Paper. In more recent years I became a member of the New Zealand Society of Authors.  Today my gorgeous wife and I have raised three youngsters of our own in North Canterbury.
While growing up, our children loved to hear my stories of growing up on the West Coast.  A selection of those yarns, based on my introductions to hunting and fishing, were compiled into my first book Fur, Fish and Phantom Reds (2014, Halcyon Press) It's been surprisingly popular throughout the country and is still available in many bookstores today. My latest book Typical Coaster was published in October 2018. Click on the Books page (above) to learn more about each of them.